Five years ago Sushila Zeitlyn and I co-edited a collection of papers by Indian authors on why undernutrition was so persistent in India and why the government seemed so disinterested in making tackling it a priority.  At that time the Prime Minister called undernutrition a "curse".  It must have seemed like that—rapid economic growth and high and stubborn levels of stunting, wasting and micronutrient deficiencies.
I just returned from a trip to Delhi and Lucknow and I have never been more encouraged.  Is the curse finally lifting?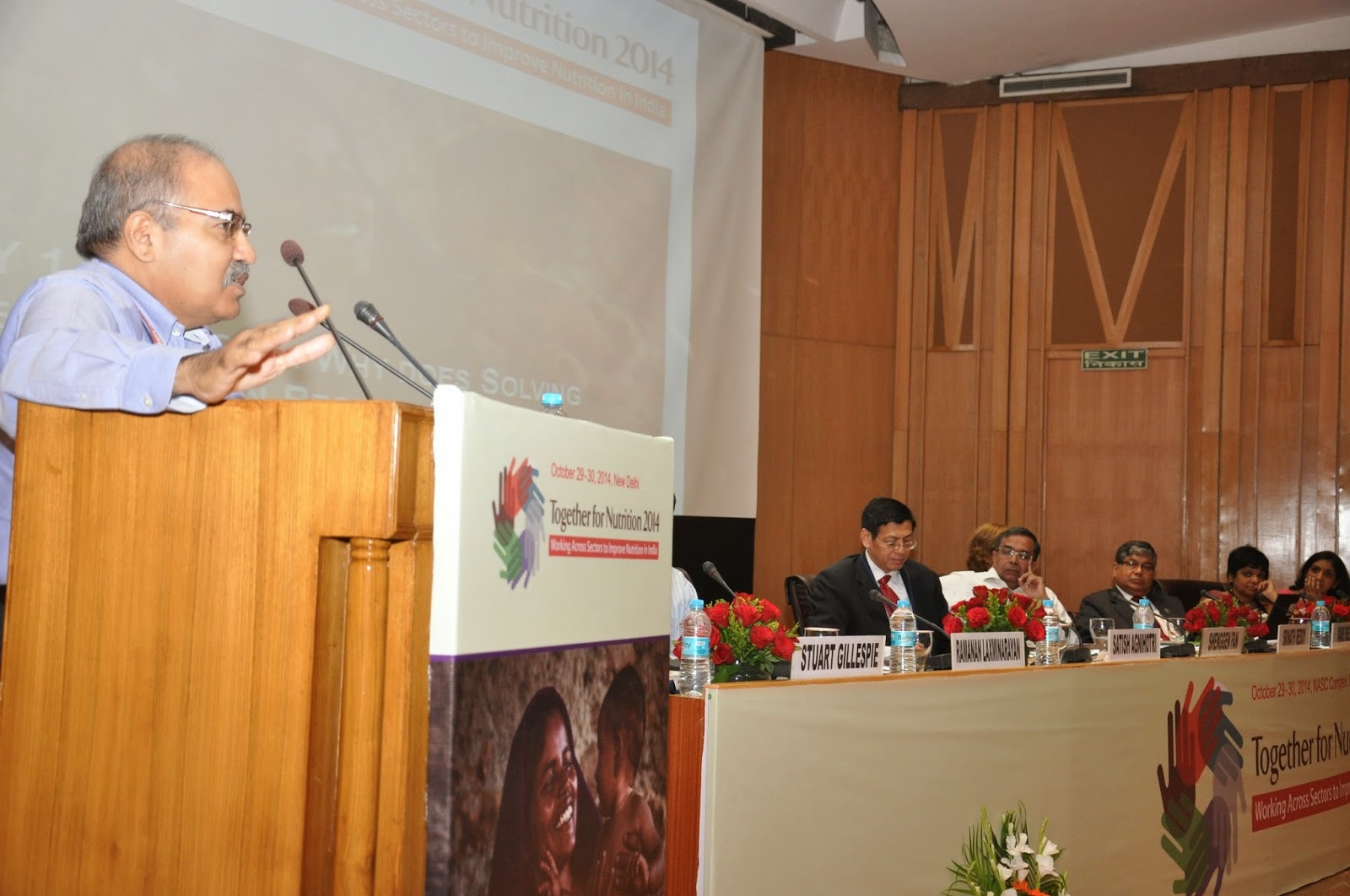 Second, there was the Coalition for Food and Nutrition Security, chaired by M.S. Swaminathan, still driving the agenda with a razor sharp intellect and turn of phrase. The Coalition is a group of civil society, government and research organisations and individuals who are fighting for nutrition.  I attended the launch of their Action Agenda. The Coalition outlines 5 urgent areas of action; coverage of evidence informed nutrition interventions, equitable access to services provided by sectors related to nutrition, adequate financing, nutrition as a development indicator with regular data collected every 3-5 years and institutional leadership within the offices of the Prime Minister and state Chief Ministers.  I like this set of 5, especially the last two as I think they set the tone.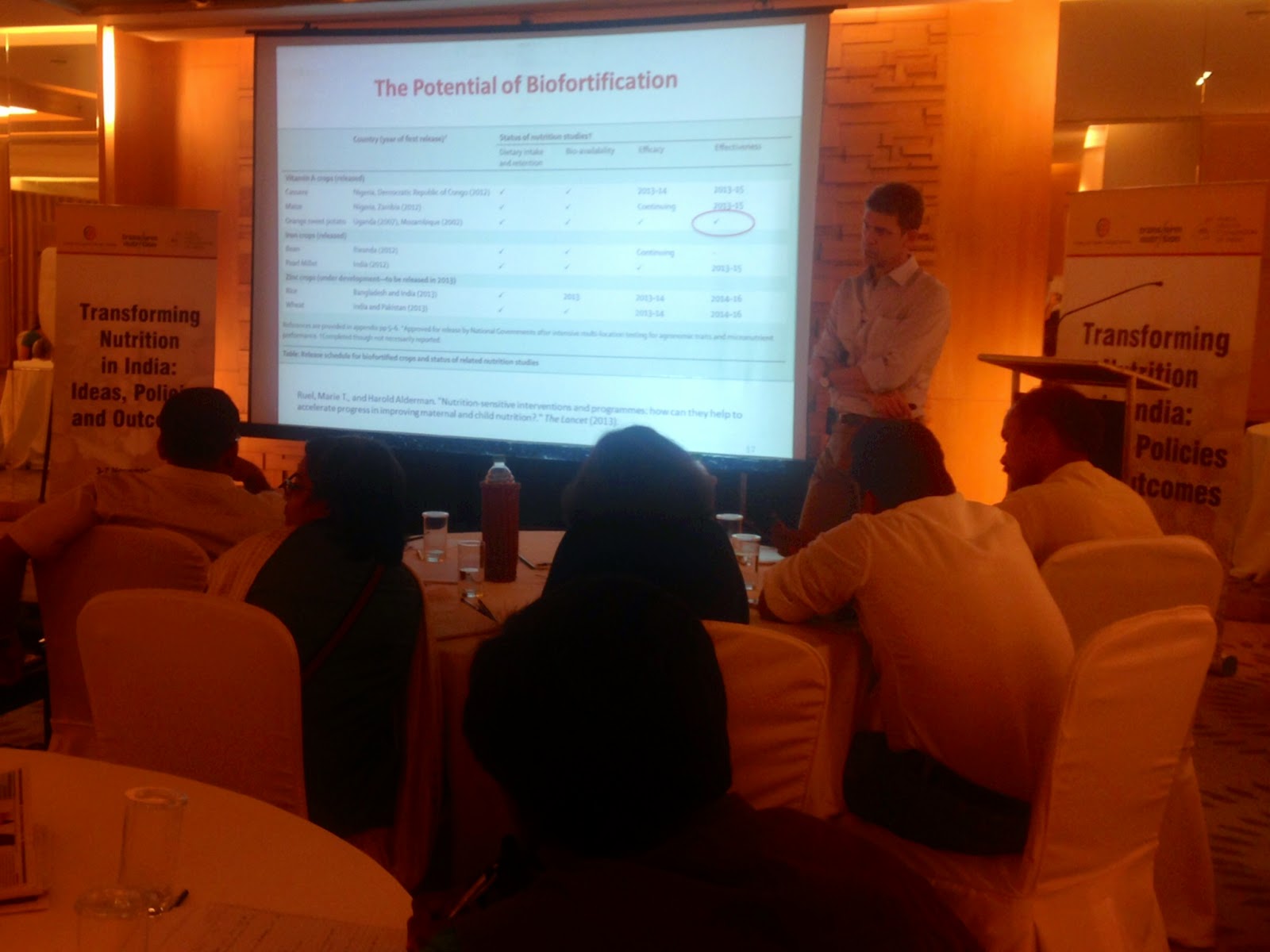 There's a real energy and excitement about the Indian nutrition scene: a sense that progress is being made.  Causes for optimism include:
* New headline figures from the yet to be released Rapid Survey on Children (Government of India and UNICEF)—under 5 stunting declines from 48% to 38%
* UP's Nutrition Mission
* The new Government's preparation of a National Nutrition Mission
* The new Government focus on sanitation
* The active role civil society is playing: the Citizen's Alliance, the Coalition and Naandi's Hungama 2
* Maharashtra, Odisha and Kanartaka's leadership on nutrition at the state level
* A PDS system that seems to be lurching into life in terms of promoting food security
* UNICEF's strong partnership of the States
Challenges remain: the promise needs to be delivered on and there are some very difficult hurdles to overcome (open defecation, caste barriers, sluggish agricultural development). But the sense I took away—perhaps for the first time in 20 years—is one of optimism.  People kept saying that they were "waking up to malnutrition".